Energy Comprehensive Utilization
Since 2005, CF Energy has transformed itself from the traditional natural gas supplier into the comprehensive utilization and investment of energy as well as the development of enterprise business. At present, the projects of comprehensive utilization of energy are mainly focused in the area of the Haitang Bay district, Sanya city, Hainan province. CF Energy and EDF are establishing the joint venture company in Sanya, and they will cooperate with the municipal government in Sanya to carry out a series of comprehensive utilization of energy projects. They will strive to build the Haitang Bay district into the demonstration area of national low-carbon city development, to promote the low-carbon development in the whole Sanya area, and gradually take the distributed strategic layout for energy business to various other cities.
Meishan Project
The Meishan Project is in the Meishan New Economic Development Zone, an economic zone situated next to central urban area of Meishan City, Sichuan province, the PRC, with a planned development area of 50.5 square kilometres. The Meishan New Economic Development Zone will be a hub for manufacturers of drugs, supplements, medical equipment, and other medical related supplies. The year-round constant demand of steam necessary to produce drugs makes the Meishan New Economic Development Zone an ideal platform for integrated district energy distribution. The Meishan Project is planned to be developed in two or three phases.
Renewable and Smart Energy / Integrated Smart Energy
Haitang Bay Integrated Smart Energy Project
CF Energy signed Energy Service Contract with Electricite de France SA in Jan 2018 under the witness of Chinese President Xi Jinping and French President Emmanuel Macron. Both have established a joint venture Sanya EDF Changfeng Energy Management Co., Ltd, registered capital of RMB100 million.
The Company will be covering the design, construction and 30-year operation of a network of chilled water and hot-water production stations to Haitang Bay, consisting of about twenty hotels, shopping centres, and a hospital for a total area of 3.4 million square metres:
Construction and operation of four energy stations in Haitang Bay
Construction of 25.9 kilometers of cooling and hot water pipelines and 38 new cooling stations, thus having its centralized cooling and hot water supply in the Haitang Bay area by 2020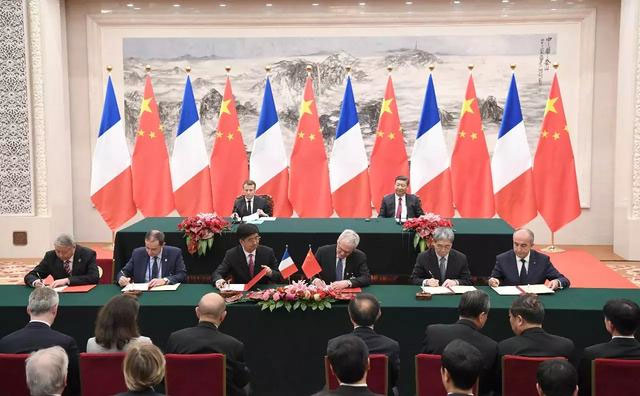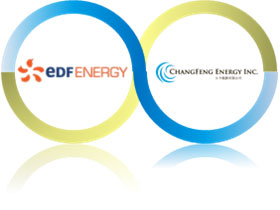 Market Potential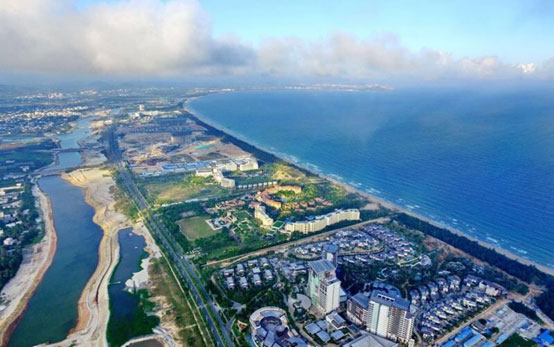 Popular tourism destination in Sanya
Population: 250,000 people
High year round energy demand due to the tropical climate and an abundance of resorts and hotels
Development of energy demand in Sanya
Energy consumption in the Haitang Bay area will be reduced by 10%, thereby saving more than 30,000 tons of standard coal per year
Carbon dioxide emissions per unit GDP of Sanya in 2030 will be reduced by about 40% compared with 2015, paving way to achieve Sanya's "Wisdom Regional Energy" goal